Just thought I'd stick up some shots I took on October 9. This aerosol spraying has been going on daily. On this particular day, I was working outside in the garden, getting ready for winter and such, so I was outside pretty much all afternoon. That evening, I was sneezing my head off - so were ALL my cats. The next day, my throat was scratchy and sore, nose running like a tap. I DO not have any allergies.
Anyway, here some pics for your viewing pleasure: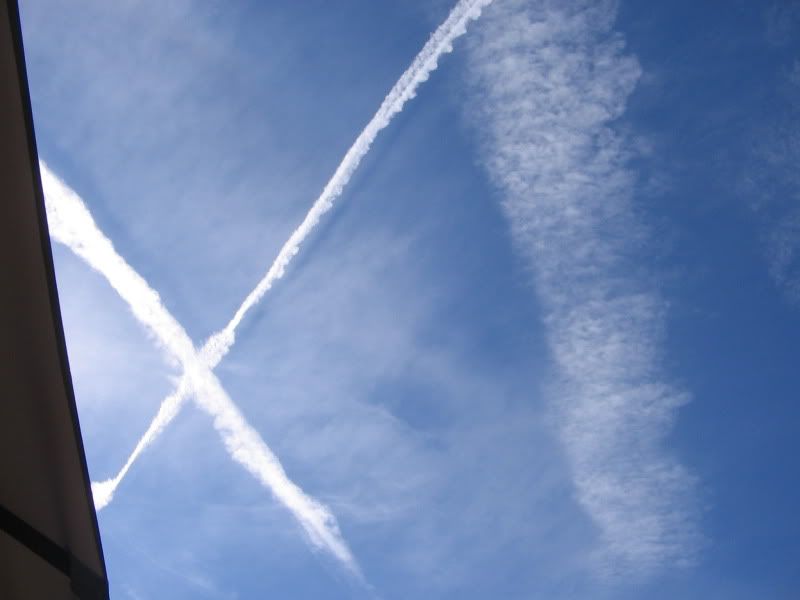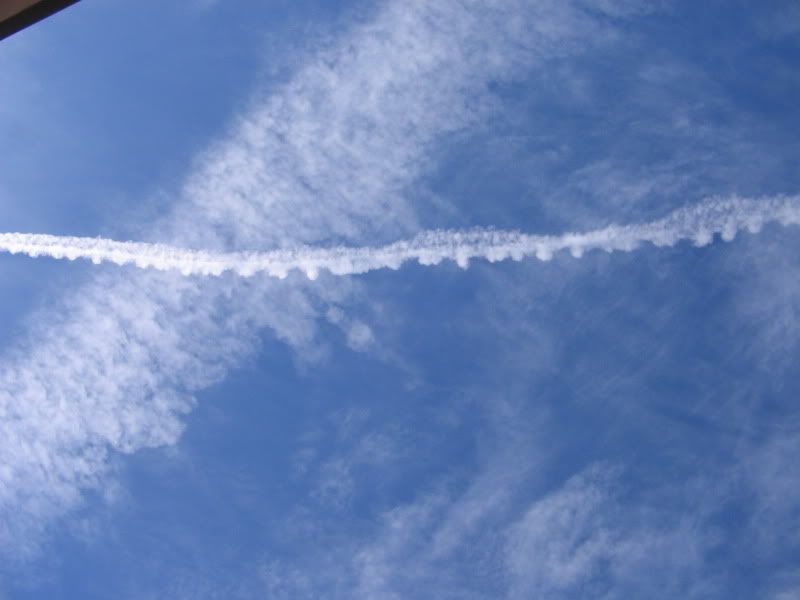 I have lots more... I might throw a few more up later, as I still have to upload them to my photobucket account.
Still, though as you can see these things are weird, to say the least.
OH, and they are back at it today.